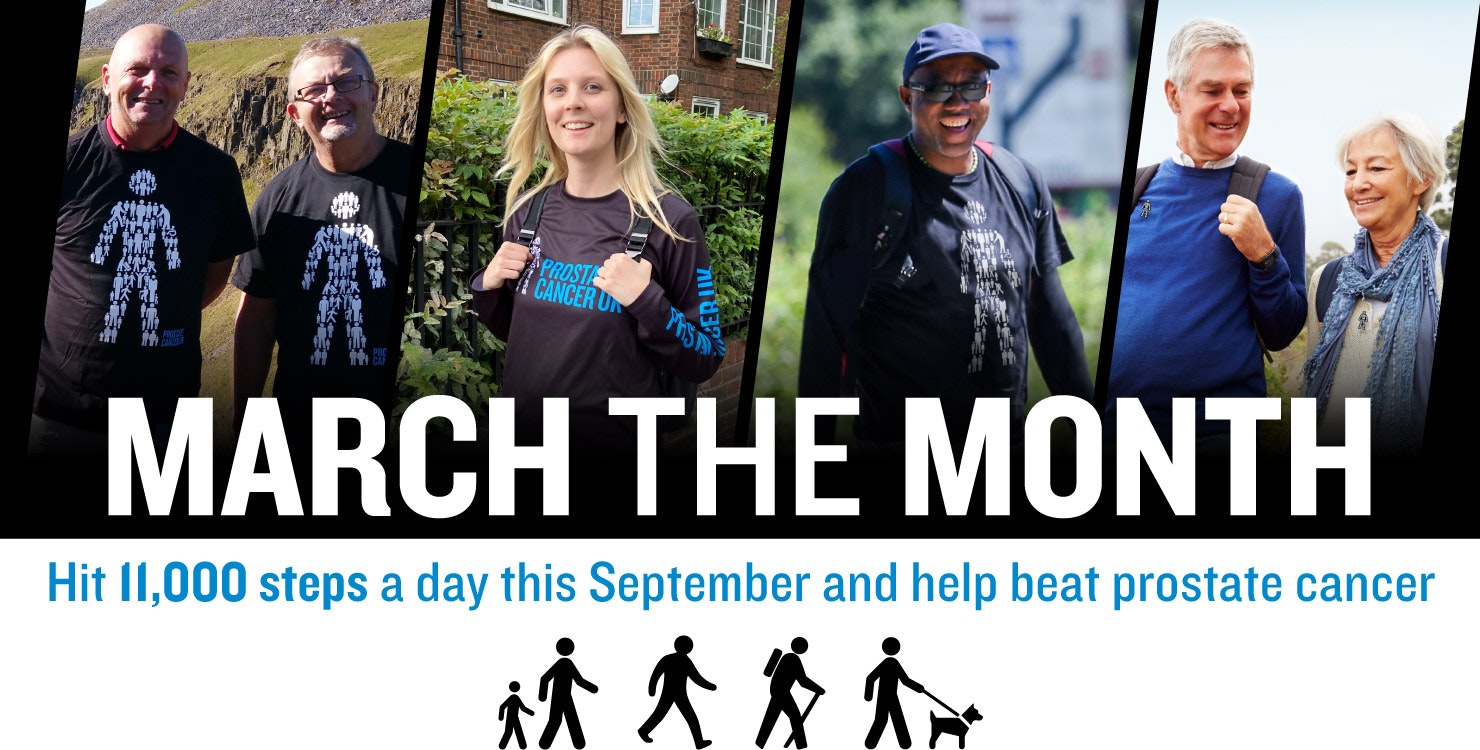 There are lots of benefits of upping your steps and getting outside for a walk when you can. Here's our top 5:  
Keep active - Walking can help maintain a healthy weight as you focus on keeping active throughout the day. It's great for your mental well-being too - it can help to reduce stress, lower blood pressure and give you an energy boost.
Get outside - September is the perfect month to get outside for some fresh air, whether it's morning, noon or night. You might also discover some hidden gems in your local area - what are you waiting for?
Get the t-shirt, literally! - When you sign up, you'll get a Prostate Cancer UK branded t-shirt to wear with pride whilst walking. Once you hit £300 raised we'll send you a branded water bottle and if you raise £500 you'll receive a technical walking top.
Walk and talk - Walking doesn't have to be done solo. Sign up as a team and take on the challenge with friends, family or colleagues. Our Facebook group can help you connect with other walkers too.
Help us beat prostate cancer - Best of all, the money you raise taking part in March the Month will help fund lifesaving research to beat prostate cancer.
You should now be ready to take on get on the challenge and sign up to March the Month. If there's something we've not covered above please let us know by calling 0800 082 1616 or contact us online and we'll do our best to help. You can also check out our Facebook groupfor updates and discover a whole community offering help and support.